EDMF – Your Specialist Translation Agency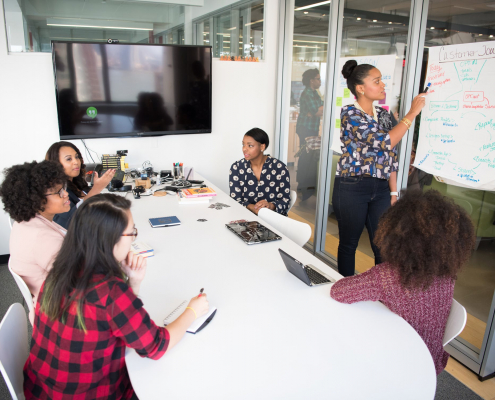 https://edmf.com/wp-content/uploads/2019/03/pexels-photo-1181622.jpg
1500
2247
Edit
https://edmf.com/wp-content/uploads/2019/10/edmf_logo-300x197.png
Edit
2019-10-14 16:28:54
2020-01-06 11:01:19
Translations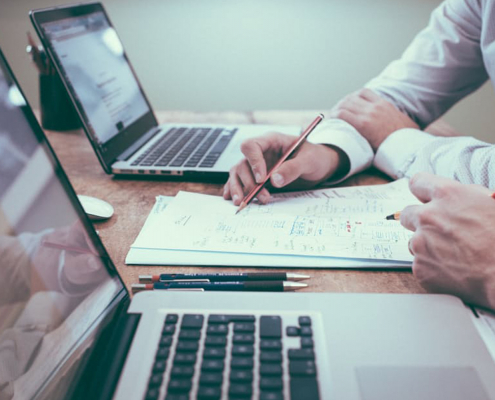 https://edmf.com/wp-content/uploads/2019/10/EDMF-Language-Services-editing-proofreading.jpg
1000
1500
Edit
https://edmf.com/wp-content/uploads/2019/10/edmf_logo-300x197.png
Edit
2019-03-26 12:02:12
2020-01-06 11:00:54
Proofreading
We have served our partners for more than 20 years in 20 countries with 150 highly educated and experienced professional translators.
EDMF has 20 years of experience with translating and interpreting in the financial, legal, technical and pharmaceutical fields.
We handle economic reports, contracts, annual reports, technical specifications, websites, audit and consulting documents, information materials, official letters and certificates but also personal texts with the same diligence and care.
WHICH KEY AREAS CAN WE HELP IN?
ECONOMIC AND FINANCIAL TRANSLATIONS
Audit reports, audits
Annual reports
Accounting documents
Tax advisory reports
Purchase contracts
Contracts for services
Loan and leasing contracts
Bank loan contracts
Feasibility studies
Technical plans and documents
Safety datasheets
Manuals
Technical specifications
PHARMACEUTICAL TRANSLATIONS
Pharmaceutics, dentistry
Journal articles
Medical articles
Discharge reports
Website translations
Research materials
Outpatient documents
The translation accuracy of the professional texts is guaranteed by our strict, multi-tiered quality management system. Mother-tongue proficiency, specialist knowledge and native-speaker proofreading combine to make our translations even more reliable.
Translation in 20 countries
Our international network means we can solve translations virtually anywhere in the world, even multi-language translations and interpreting between different countries, urgently if necessary.
We are proud that our staff are outstanding specialists by international standards in the fields of translation, interpreting and proofreading.
Interpreting around the world
Our interpreting services can be used both nationwide and around the world we can arrange interpreting in foreign countries for international conferences and trade exhibitions for example. We can provide professionals for small and large group meetings, training courses, workshops and factory visits.
Our state-of-the-art customer management system enables us to reduce translation turnaround times to even a third. Our system records separate term bases for different sectors, with words and expressions approved in advance and on an ongoing basis with you. It then finds matches during subsequent translations, shortening the size of the source text for translation and making significant cost-savings for you.
Our tailored partner programme applies to all our translation, interpreting and proofreading services. If we enter into a long-term relationship with our partners, we provide them with individual and customised discounts based on extremely beneficial framework agreements.
As a committed partner of the British Chamber of Commerce in Hungary, members of the BCCH receive discounts on their translations.
For us our customers' satisfaction is paramount
"We have used the services of EDMF for Hungarian-to-English translations and the proofreading of texts by native linguists. We are wholly satisfied with their services, and highly recommend them to anyone. The quality of the translations is excellent and they always keep to the agreed deadlines."
"We have been working with EDMF for many years and they have always completed our orders quickly and with maximum attention to quality. We have great confidence in recommending EDMF's services to anyone!"
"Based on our experiences and multiple orders of translation jobs from EDMF, Ferrobeton Zrt. was happy to enter into a contract for translation services. Through this agreement we have the benefit of ordering translations based on prices tailored individually for us. With these services we receive high-quality translations and proofreading jobs with a quick turnaround. Communication and administration with EDMF is always smooth."
"The core activity of our company is software development, particularly for the energy sector. Our cooperation with EDMF went really smoothly right from the beginning. The team is professional and has a customer-oriented approach. Communication is regular and clear, they take on jobs with tight deadlines and deliver quality translations. We have always received perfect translations from them and with the fastest delivery we have ever experienced, without impacting on quality! They have "saved" many of our tender submissions, which we are thankful for! We look forward to contacting you with our translation jobs in the future!"
"Excellent translations and fast! I couldn't do them better myself. :-)"
"EDMF are very flexible, thorough and accurate in providing proper translations with contextual accuracy, rather than literal translations which need extra work from our own people to complete. Next to that, they are very nice people which is a must for me!"
"We use EDMF for our translations. Given that our company – Toray Membrane Europe AG – works in a very specific sector, the materials we have for translation require a very high level of technological expertise. On many occasions we have been amazed at how the technical standard of EDMF's translations has been second-to-none, only requiring consultations for the most complex of technical issues. As our company is active throughout Europe, having our documents translated into several languages is a major challenge. EDMF satisfies our needs to a high standard in all respects."
"We are committed to quality and so native-speaker translations are extremely important to us. A professional approach is vital for a successful partnership. The ability to grow and develop is the greatest value any company can have. You can find all this and more at EDMF!"
"After 20 years of friendship and professional partnership I can happily recommend this great team to anyone. Speed, accuracy and perfect native-speaker translations! Thank you!"
"We know that many of our engagements require considerable effort, versatility and a need to be flexible with deadlines. Despite this, over the last nine years we have never received a negative response from EDMF, and our requests have always been handled in the most accommodating manner, even in extreme cases. I like how EDMF lays great emphasis on professional consultations, and that they always devote time to this phase of the translation process, even when deadlines are tight. Our continuous and intensive cooperation over the last 9 years has been exemplary, and this is based on EDMF's outstanding quality of service that puts KPMG's needs and requirements first."
"We have used the services of EDMF for Hungarian-to-English translations and the proofreading of texts by native linguists. We are wholly satisfied with their services, and highly recommend them to anyone. The quality of the translations is excellent and they always keep to the agreed deadlines."
"We have been working with EDMF for many years and they have always completed our orders quickly and with maximum attention to quality. We have great confidence in recommending EDMF's services to anyone!"
"Based on our experiences and multiple orders of translation jobs from EDMF, Ferrobeton Zrt. was happy to enter into a contract for translation services. Through this agreement we have the benefit of ordering translations based on prices tailored individually for us. With these services we receive high-quality translations and proofreading jobs with a quick turnaround. Communication and administration with EDMF is always smooth."
"The core activity of our company is software development, particularly for the energy sector. Our cooperation with EDMF went really smoothly right from the beginning. The team is professional and has a customer-oriented approach. Communication is regular and clear, they take on jobs with tight deadlines and deliver quality translations. We have always received perfect translations from them and with the fastest delivery we have ever experienced, without impacting on quality! They have "saved" many of our tender submissions, which we are thankful for! We look forward to contacting you with our translation jobs in the future!"
"Excellent translations and fast! I couldn't do them better myself. :-)"
"EDMF are very flexible, thorough and accurate in providing proper translations with contextual accuracy, rather than literal translations which need extra work from our own people to complete. Next to that, they are very nice people which is a must for me!"
"We use EDMF for our translations. Given that our company – Toray Membrane Europe AG – works in a very specific sector, the materials we have for translation require a very high level of technological expertise. On many occasions we have been amazed at how the technical standard of EDMF's translations has been second-to-none, only requiring consultations for the most complex of technical issues. As our company is active throughout Europe, having our documents translated into several languages is a major challenge. EDMF satisfies our needs to a high standard in all respects."
"We are committed to quality and so native-speaker translations are extremely important to us. A professional approach is vital for a successful partnership. The ability to grow and develop is the greatest value any company can have. You can find all this and more at EDMF!"
"After 20 years of friendship and professional partnership I can happily recommend this great team to anyone. Speed, accuracy and perfect native-speaker translations! Thank you!"
"We know that many of our engagements require considerable effort, versatility and a need to be flexible with deadlines. Despite this, over the last nine years we have never received a negative response from EDMF, and our requests have always been handled in the most accommodating manner, even in extreme cases. I like how EDMF lays great emphasis on professional consultations, and that they always devote time to this phase of the translation process, even when deadlines are tight. Our continuous and intensive cooperation over the last 9 years has been exemplary, and this is based on EDMF's outstanding quality of service that puts KPMG's needs and requirements first."