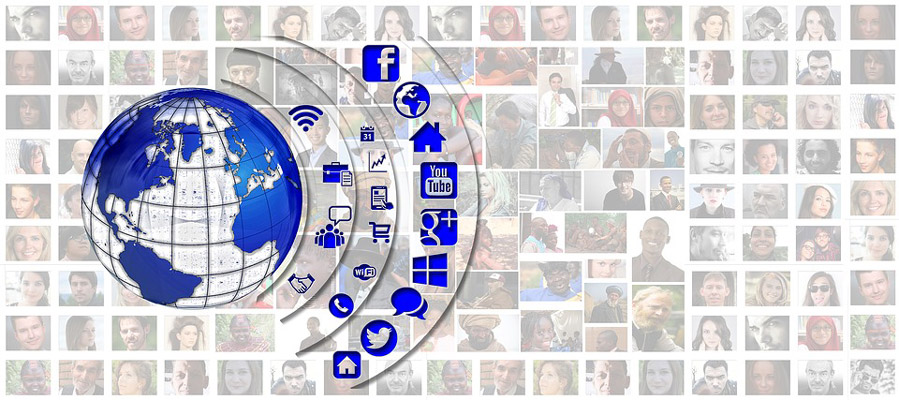 As promised in our earlier article, we now continue our analysis of the importance and benefits of localisation and SEO translation.
A company that is growing around the world has an increasing number of international requirements to satisfy. How can it create a global website for this? Should it keep an existing one, or create localised versions?
Localisation and SEO translation: how to improve your global web presence
The success of every company's website is determined by its SEO. Namely, where it appears in the list of search results. Regardless whether we are talking about a local or an international website. The higher you appear in the search engine listing, the better chance you stand of people reaching your website. The main challenge with international SEO is selecting the SEO strategies that suit the given regions, cultural norms and and languages.
Many surprisingly believe that localisation and SEO translation are one and the same thing. While they complement each other, the difference between localisation and SEO is not as nuanced as you may think.
Both are types of translation, but they have completely different objectives.
A good translator should of course be capable of blending both approaches, but most just focus on localisation
Localisation and SEO translation: what's the difference?
Localisation translates web pages for a different culture, aligning them to the linguistic and cultural norms of the target audience in the other society.
The mistranslation of a slogan can even be quite damaging…
Many of you will certainly have heard of HSBC, the global financial institution. In 2009, HSBC had to launch a rebranding campaign worth an estimated USD 10 million to repair the damage from a previous campaign. This was due to its catchphrase "Assume Nothing" being mistakenly translated as "Do Nothing" in some countries where the bank operated.
And of course there are cases when a brand is a huge success in one language, but a catastrophe in the other…
One awkward example was when Colgate launched one of its popular brands in France under the name Cue. Regrettably, they disregarded a small but important detail. In France, Cue was the name of a widely known and extremely popular porn magazine.
A good translator avoids these pitfalls because they not only know the target language well, but also the target culture, and they can immediately identify expressions and situations that are entertaining in the target language, or simply awkward. So localisation means translating a text in a way that also makes it appealing and enjoyable for readers in the foreign language.
Localisation vs SEO translation: different genre, different goal
SEO translation is a completely different genre. This is because the main objective here is not to find readers, but to catch the attention of the search engines. All of the key words, expressions, titles, labels, anchors, script messages and attributes have to be translated in a way that makes the page appealing for the search engines in the target language too. This means if someone is searching in a foreign language for a product or service that your website offers, then it will appear at the top of all the search engines. If it does well on a market in a given language, then a good SEO translation means it will do well on another market too.
Of course, a SEO translation alone is not enough. If the localisation is poor, visitors will quickly find the page, but will be just as quick in leaving it again. It's possible readers will get a good laugh if they see a funny translation, but it's unlikely you will get a lot of customers this way.
So an excellent website translator has to be good at both localisation and SEO translation, since they have to be able to blend effective sales with human customers, and thus sell your product or service to potential customers by means of the search engine optimisation. Few translators are able to strike this delicate balance. This is why web designers very often ask for translations from those who are localisation professionals, before finding SEO specialists in the target language who optimise the translated pages. Of course this can be considerably more expensive than an average translation, but it opens up new markets that previously were inaccessible, and you avoid customers coming across mistakes on your website like inactive banks or pornographic toothpaste.
Are you looking for this kind of business model?
A good translation agency spares you these problems, as it is capable of combining all these aspects during a website translation.
http://edmf.com/wp-content/uploads/2018/03/EDMF-Translation-Interpreting-Language-Services-Lokalisation-and-SEO-1.jpg
400
899
EDMF
http://textissima.edmf.hu/wp-content/uploads/2019/10/edmf_logo.png
EDMF
2018-03-09 10:59:30
2018-03-09 10:59:30
Localisation and SEO translation Why do you need a bilingual website? Part 2